PLC Mengontrol Decking Floor Panel Making Machine
Deskripsi Produk:
Panel yang diproduksi oleh mesin ini terutama digunakan sebagai penghiasan lantai di Rusia. Ini memiliki fitur gelombang tinggi, kekuatan tinggi, tingkat tinggi menghasilkan secara otomatis, biaya lebih rendah dan sebagainya.
Panel ini dipasang dengan beton, yang memiliki keuletan yang baik. Ini tidak hanya bisa menghemat plat molding baja, tapi juga bisa menurunkan kapasitas beban penghiasan lantai. Oleh karena itu, kuantitas baja keseluruhan proyek berkurang dan bisa menghemat uang dengan pasti.
Parameter teknis lini produk:
NO.
Item

Characteristic

1.
Processing Material

GI

2.
Processing Thickness(mm)

0.6-1.6mm

3.
Main Frame/Middle plate


H400 Steel Beam/

20mm Steel plate

4.
Material of Rollers

Gcr15,with heat treatment

5.
Diameter of Shaft

100mm,with heat treatment

6.
Number of Rollers

26 stand rollers

7.
Production Speed

0-14m/min

8.
Roller Driven

Decelerating Motor+1.2" double Chain Transmission

9.
Cutting Model

Hydraulic Profile Cutting

10.
Length Measurement

Encoder

11.
Control Style

PLC

12.
Operation Model

Button + Touch Screen

13.
Total Power

27.5kw

14.
Voltage

380V 50HZ or at buyer's request

15.
Testing Material

Q195

Alur kerja:
Decoiling lembar - lembar membimbing --- gulungan membentuk --- ukuran panjang --- memotong panel --- panel ke pendukung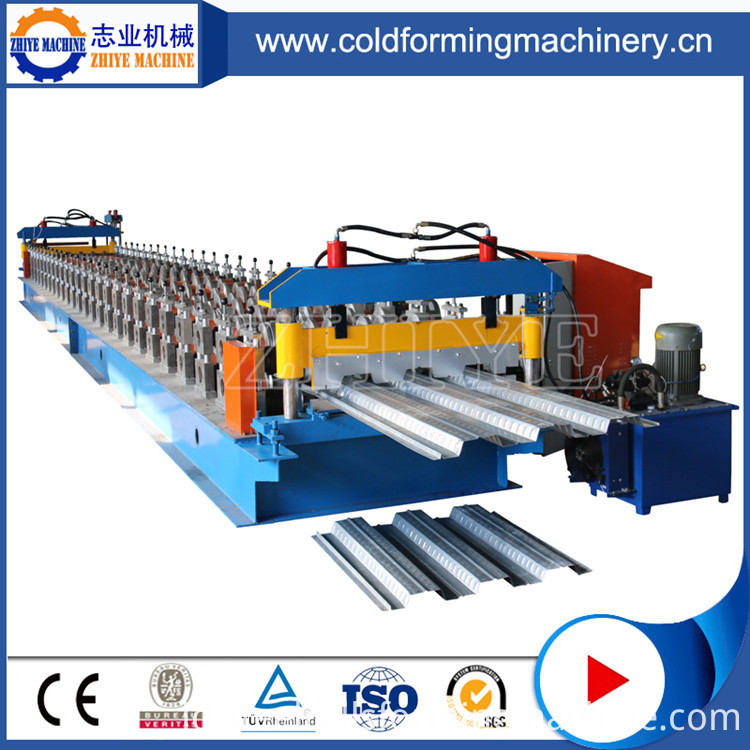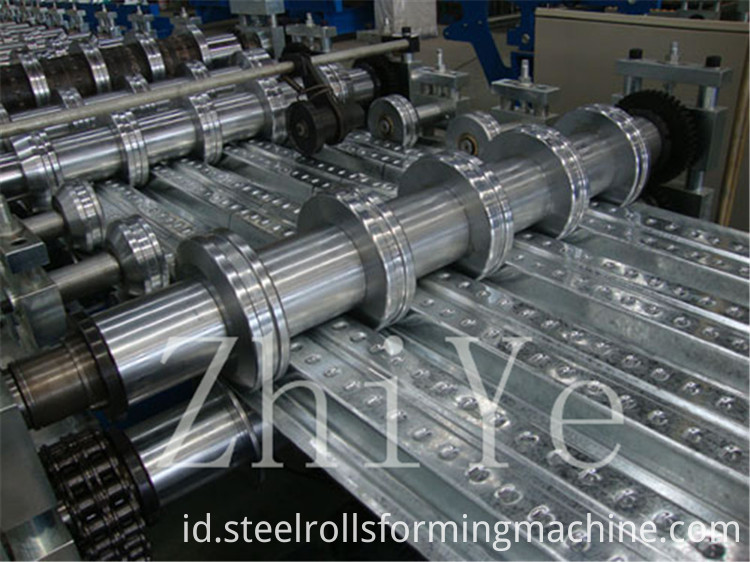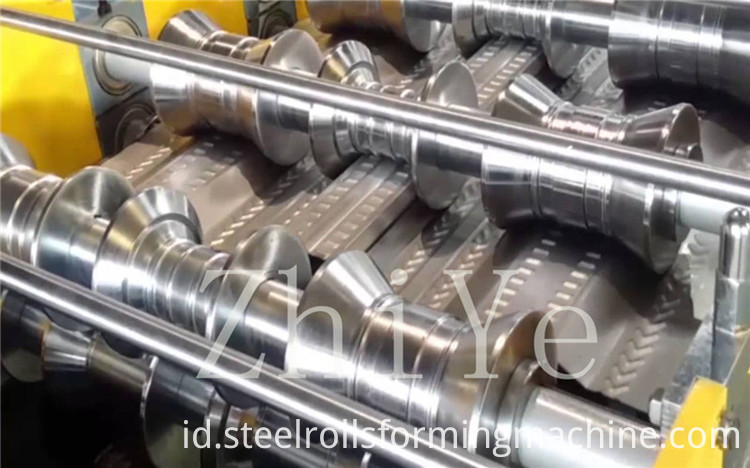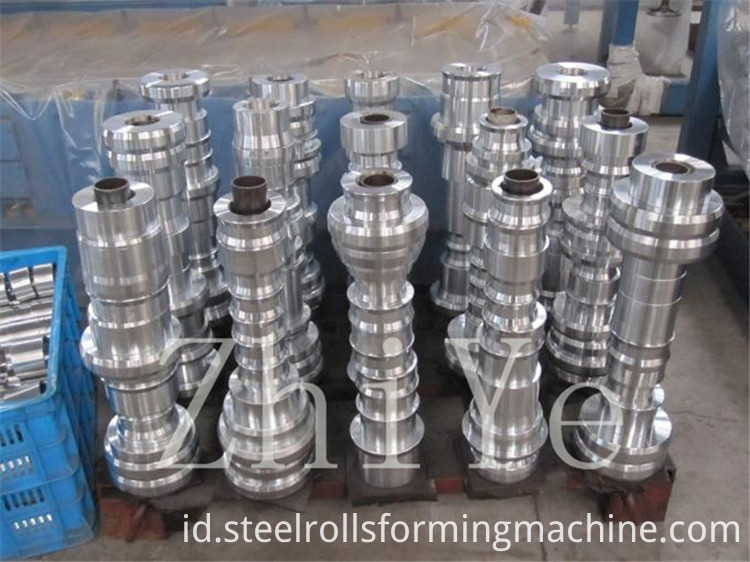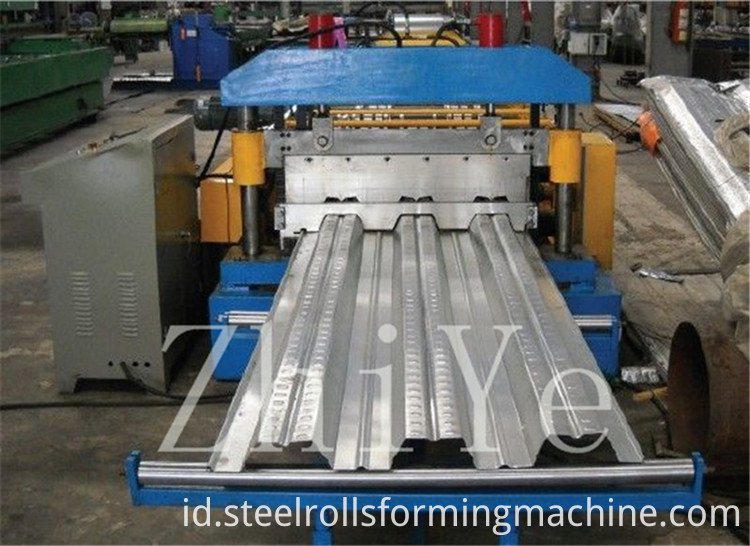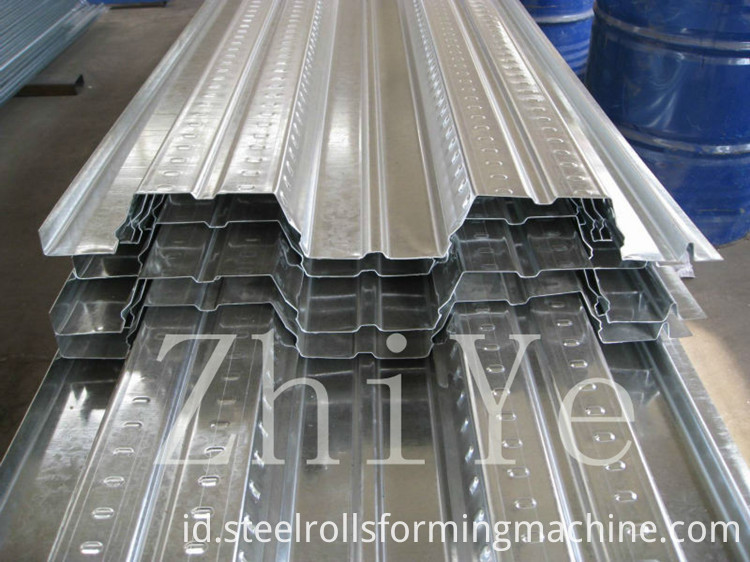 Kemasan & Pengiriman:
1, Kami memiliki teknisi profesional untuk pemuatan Barang yang Dijamin dimuat ke dalam wadah tanpa ada kerusakan.
2, Nude, dengan kain tahan air dan kayu lapis. Sistem kontrol komputer yang diimpor dikemas dengan kain tahan air dan papan kartu.
3,30 hari kerja setelah menerima deposit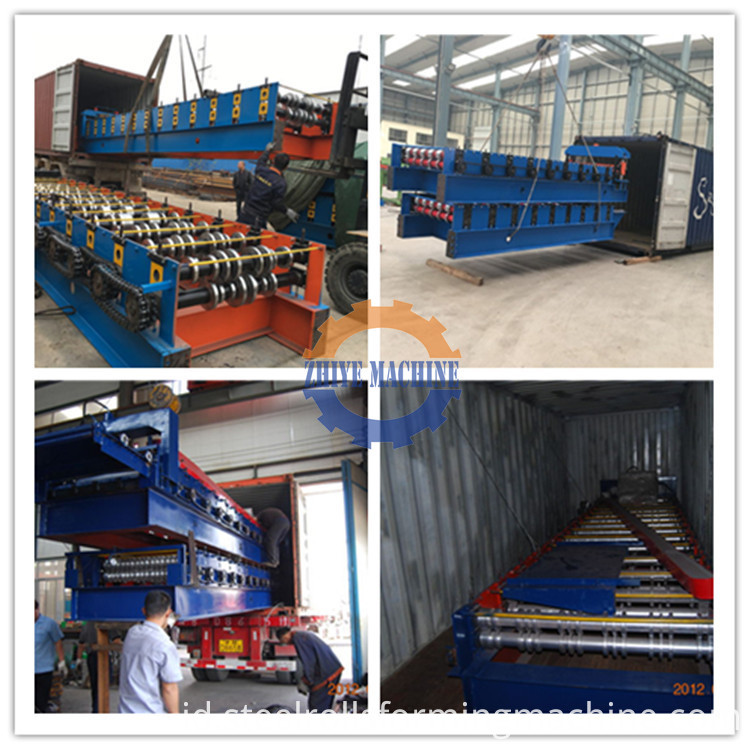 Layanan kami:
Kami memberikan dukungan teknis untuk seumur hidup. Sementara jika ada bagian yang rusak dan bukan kerusakan buatan, kami akan mengirimkan yang baru secara gratis. Bila membutuhkan teknisi untuk pergi ke luar negeri, kami akan mengatur teknisinya. Namun pembeli harus mengambil semua biaya, termasuk Visa, tiket ulang tahun, akomodasi yang sesuai dan membayar biaya layanan kepada teknisi dengan harga $ 150 / hari.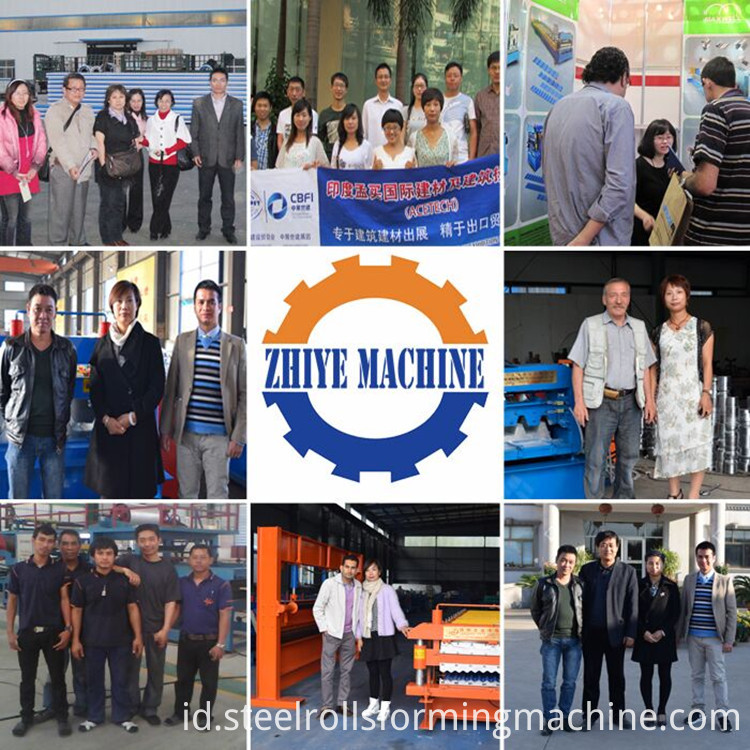 Informasi perusahaan:
Cangzhou Zhiye dingin membentuk Machinery Co, Ltd adalah produsen di Cina
* Didirikan pada tahun 1996, kami mengkhususkan diri dalam berbagai mesin pembentuk dingin dan lini produksi otomatis.Produk utama adalah: atap / dinding panel roll membentuk mesin, ubin roll membentuk mesin, C / Z / U purlin roll membentuk machiens, lantai decking roll Membentuk mesin, rangka baja rangka gulungan roll mesin, pipa roll membentuk mesin, dan machiens kustomis.
* Produk kami pada skala besar telah dijual kepada bijih m dari 50 negara dan wilayah, Rusia, Myanmar, Mongolia, Rumania, Irak, Korea selatan, Kanada, Mozambik Bahrain, Bolivia, Angola, Paraguay, Turki, Sri Lanka, dll Penampilan cantik, konstruksi yang masuk akal, desain genteng yang cantik telah mendapat apresiasi dan penghargaan universal dari pelanggan di seluruh dunia.
* [Mengontrol setiap detail, melakukan pekerjaan dengan baik di setiap produk "digandakan sebagai kualitas produk kami.
* [Menetapkan bisnis jangka panjang, menemukan merek seratus tahun "adalah tujuan perusahaan. Kami sangat berharap bisa menciptakan masa depan yang lebih baik dengan Anda sama sekali.

Sertifikat:


Banyak digunakan: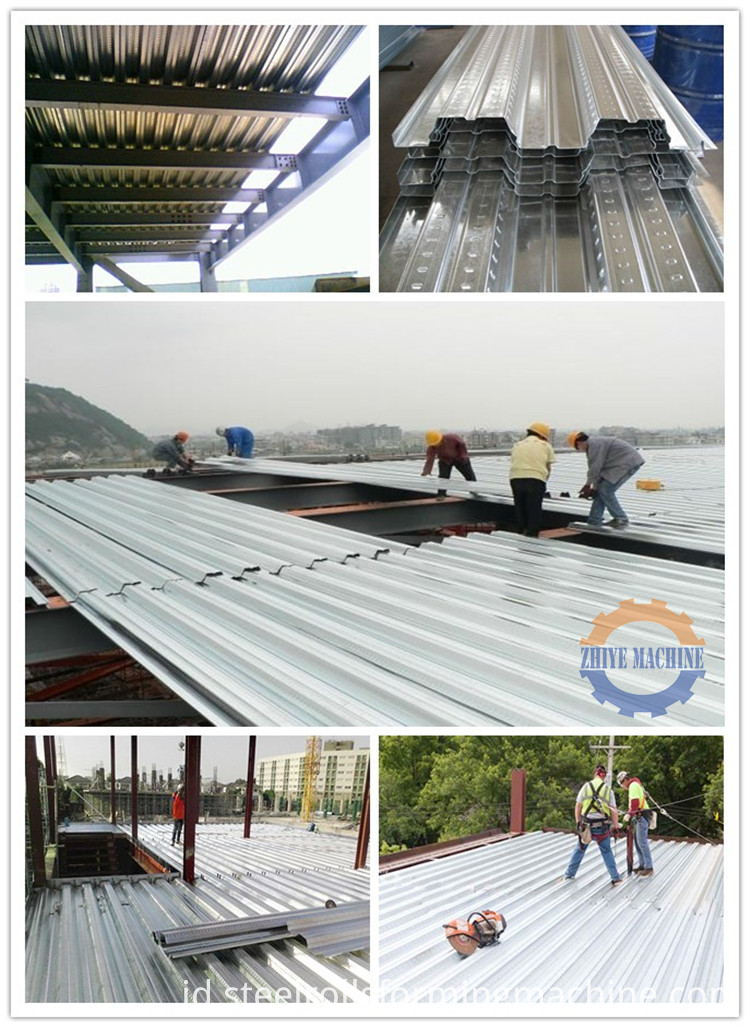 Hubungi kami: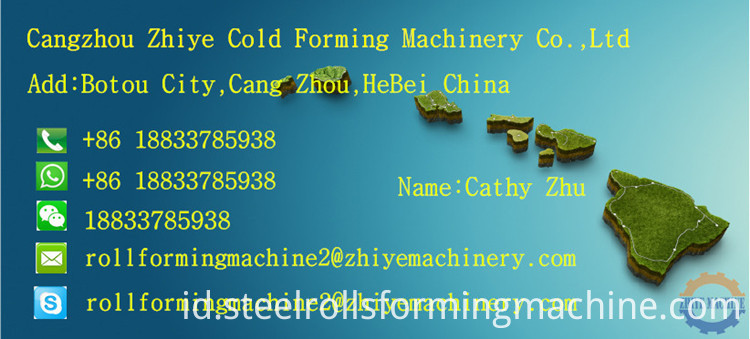 Kategori Produk : Floor Decking Panel Rolling Forming Machine